Things That You Don't Put in your CV
There are things that you don't put in your CV that can prove your value and skills, for example, in my case, I'm happy to say that I finished another game of Tomb Raider, the number 11 of my gamer career.
My adventures with Lara Croft (the main character of Tomb Raider) started in 1996 when I was on holiday visiting my aunt and a friend who had a Play Station 1. It was love at first sight. Since then, I have finished 11 editions on different consoles, Play Station 2, Xbox 360, and of course PC. Evidently, I completed some versions more than once, the most played version I finished 4 times.
According to this, I could declare in my CV:
• I have 77 research publications
• I have 48 posters presented in congresses
• And I finished 11 Tomb Raiders.
An expert HR in the topic can understand from my publications that I have a decent research profile, but from the Tomb Raider games, they could figure out that I have:
• Perseverance
• Problem-solving abilities
• Stress management
• Creativity
• Capacity to follow instructions
• Concentration
• And Passion – at least for the game
Maybe you can think that I'm joking, but these abilities are tested when you try to finish this type of game. A pilot randomized trial demonstrated that "playing commercial video games can have a positive effect on communication ability, adaptability and resourcefulness in adults…" (Link). This study also included Lara Croft's games. The evidence related to the benefits of video games is increasing substantially, in PubMed, the articles with the words "video games" increased 16 times in the last 20 years, and the evidence produced is contributing to reducing the stigma related to video games. One article that called my attention was a systematic review in adults 65 years or older that concluded: "this systematic review demonstrates that videogame-based interventions are helpful in promoting physical health (i.e., balance, mobility, strength, physical fitness, and walking performance/gait parameters) and mental health (i.e., balance confidence, executive functions, reaction time, and processing speed) among older adults" (Link). So, video games, additionally to improve your skills, are good for your mental and physical health, even at an advanced age.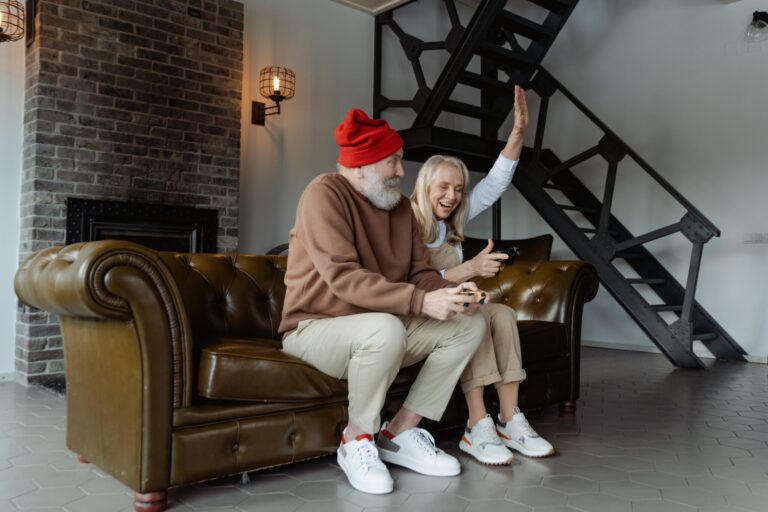 We all are aware of the great relevance and challenge that represents to create a successful team, especially to detect the inappropriately named "soft skills", because as Simon Sinek, the author of "Starting with Why" and "The Infinite Game", says "there's no such thing as soft skills, those are human skills". These desirable skills include problem-solving, teamwork, communication, creativity, stress management, among others. And many of them are improved by different types of video games.
I'm far from an expert on research on video games, or HR, but I have extensive experience doing interviews and assembling teams, and I have a great curiosity about the topic. Should we ask our collegues and candidates what is their background on video games? And what is their level in each game? And then, we will need a PlayBook to figure out how this repertory supports the skills that we are searching for.
In the meantime that these questions are solved by specialists in research of video games and HR, I'm happy to tell you that I finished another Tomb Raider, here is the trailer of the game, I highly recommend you to play it, and in this way, you prove me your skills.  
Juan Gonzalez's CV of Tomb Raider Games Completed

Year Released*

Title

Number of times completed

1996

2

1997

3

1998

2

1999

1

2000

1

2003

1

2006

4

2007

1

2008

1

2013

2

2015

1 (the last one completed)
*Year released the game, no played.